Increase qualified traffic.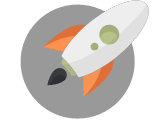 Our SEO works for you.
BlackCatSEO is a search marketing agency Montreal recognized for excellence in web marketing, SEO , and innovation. We specialize in technical and strategic solutions for SEO (optimization for search engines) designed to drive traffic and sales to business websites, ecommerce and local business. With unparalleled research capabilities, notre équipe fournit des informations décisionnelles allant au-delà des ensembles de données standard. Les conseils stratégiques que nous fournissons sont axés sur un impact et une vitesse maximaux, permettant un retour sur investissement rapide.
REAL SEO.
Sites that appear higher in Google search results, Bing or Yahoo are most often visited, and receive in return a greater traffic. That's why BlackCat SEO Montreal begins with research on keywords, competition and the technical aspects of customer sites, to provide a customized SEO strategy.
Test Protocol BlackCat SEO Montreal
1. CONCEPTION
We are building a site based on your criteria, and benefiting from best practices.
2. ON-SITE SEO
We optimize the code, performance, and content for both the robot and user .
3. PUBLICATIONS
We emphasize strong authority Backlinks for SEO results.
4. CONVERSION
Funnels are optimized on your site to not lose any traffic.
5. SALES
Increase traffic and conversion = increase of sales and revenues.
The + our agency

L'excellence Black Cat SEO
"Excellent value for money! All my keywords are still first page 4 months after the completion. I submit all my technical decisions BlackCatSEO . Thank you ! "
Amazing results in a few weeks - my site has attracted many related keywords to the drug names ! Strategy 'long-tail' that continues to bear fruit.
Working with BlackCatSEO was an incredible opportunity to learn many strategic aspects that I continue to use today. Our content strategy & social rivals the best !
The site is still growing: aujourd & rsquo; hui, j & rsquo; have surpassed 30,000 impressions per month growth 34 %. Thank you again for the work you have done.
"The SEO strategy implemented by BlackCat continues to bring us a qualified audience and we are now working a maintenance plan to keep our natural rankings. "
"Great responsiveness and continuous growth, systematically enough, on keywords & lsquo; caterer montreal' and & lsquo; caterer' + city. A growing traffic with SEO for over & rsquo; year. "
September

2019

Si vous êtes ici parce que vous souhaitez nouer une [...]

La création de liens est souvent présentée comme l'un des [...]