Give us your Digital Strategy.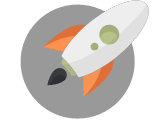 Our web agency works for you.
BlackCatSEO is a Montreal-based digital marketing agency specializing in research marketing known for its excellence in web strategy, SEO, Adwords, and innovation. We specialize in technical and strategic referencing solutions (search engine optimization) designed to generate traffic and sales to local business, e-commerce and business websites. With unparalleled research capabilities in many French-speaking and English-speaking jurisdictions, our team provides decision-making information that goes beyond standard datasets. The strategic advice we provide is focused on maximum impact and speed, enabling a quick return on investment. We establish concrete, effective and measurable SEO actions for companies in Montreal, France, or the United States, English or French, in local or international markets.

A measurable ROI!

Sites that appear higher in Google, Bing or Yahoo results are visited more often, and in return benefit from more traffic. That's why BlackCat SEO Montreal starts by researching keywords, competition and the technical aspects of their client's site, in order to propose a personalized SEO strategy.
Test the BlackCat SEO Protocol
1. WEB DESIGN
We build a site according to your criteria, and benefit from best practices.
2. SEO SERVICES
We optimize web content marketing for your business.
3. NETLINKING and INFLUENCE
We emphasize Backlinks has strong authority for organic referencing.
4. TECHNICAL ANALYSIS
The code, content, structure – are optimized on your site to not lose any traffic.
5. SALES and CONVERSIONS
Increased traffic and conversion – increased sales and revenues.

Let's talk about your SEO:
"Excellent value for money! All my keywords are still on the front page 4 months after the work is completed. I submit all my technical decisions to BlackCatSEO. Thank you! "
Amazing results in just a few weeks – my site has attracted many keywords related to drug names! A long-tail strategy that continues to bear fruit.
Working with BlackCatSEO has been an incredible opportunity to learn many of the strategic aspects that I continue to use today. Our content and social strategy rivals the best!
The site is still progressing: today, I have exceeded the 30,000 impressions per month growing by 34 . Thank you again for the work you've done.
"BlackCat's SEO strategy continues to provide us with a qualified audience and we are now working on a maintenance plan to maintain our natural rankings."
"Super responsiveness and continuous growth, quite systematically, on the keywords 'montreal caterer' and 'processor' – city. Traffic has been growing thanks to SEO for more than a year. "
August 2020
Running an online business can be challenging since page visits [...]
July 2020
More and more brands are turning to content marketing because [...]