Opting for an SEO agency in Montreal can be a wise and profitable decision for your business. With a team of experts in various fields such as web design, web development, digital marketing and SEO, and various specialized expertise, these agencies provide undeniable technical expertise. This can be particularly advantageous in a context where more than 60% of small businesses are still dissatisfied with their website today!
For our agency, the proximity and familiarity of these agencies with the local Montreal market is an undeniable asset. This is a key factor, given that 46% of Google searches have local intent. Hiring a local web agency not only saves you valuable time but also saves you on costs in the long run, while having access to the latest web trends and technologies. Indeed, a web agency in Montreal remains up to date, ensuring that your website is always relevant and successful in a constantly changing digital world.
What is Web Marketing and Why Is It Important?
Web marketing is a strategy that aims to promote your business and increase its online visibility. Without a solid web marketing strategy, your business risks getting lost in the flood of search results, making it difficult for your potential customers to find you.
Why choose a web marketing agency in Montreal?
The web marketing agency in Montreal is recognized for its expertise and experience in the field of web marketing. With a data-driven approach, she knows how to implement the best strategies to achieve your online marketing goals.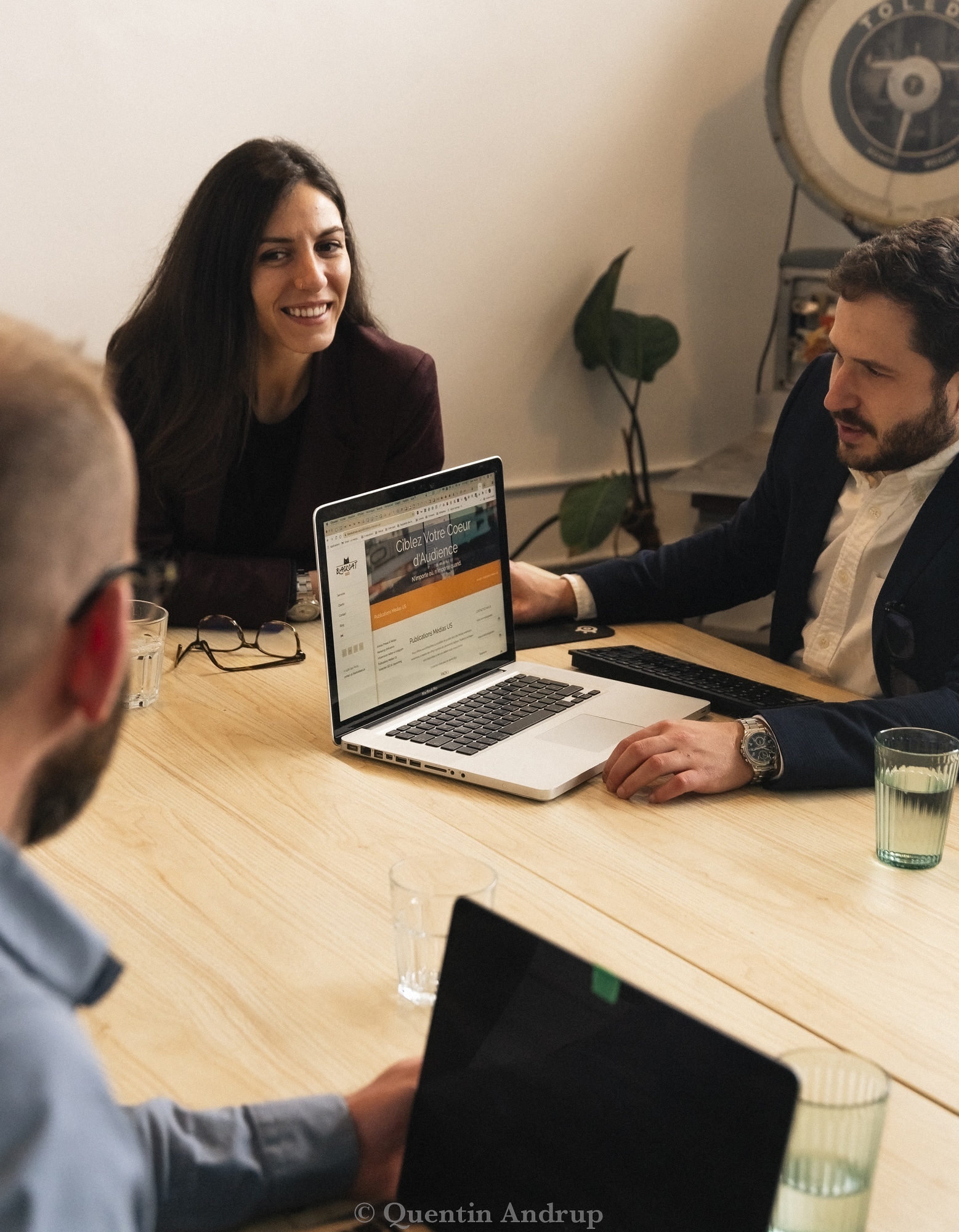 Our Web Marketing Strategies in Montreal
Located in the heart of Quebec's dynamic metropolis, our web marketing agency in Montreal deploys a wide range of innovative strategies to propel our clients' online presence. At the heart of our arsenal, Search Engine Optimization (SEO) is proving to be a valuable tool. Perfectly mastered, this tactic significantly improves the visibility of websites in search results, thus offering maximum exposure to companies.
To complement this powerful acquisition channel, we deploy a series of effective actions on the most popular social platforms, such as creating engaging content, managing audience interaction and monitoring online reputation, to actively engage your target audience and strengthen your digital presence.
In addition to these approaches, Email Marketing remains a preferred tactic. BlackcatSEO develops targeted and personalized email campaigns, designed to boost user engagement and loyalty. In short, the web marketing agency in Montreal provides a complete digital marketing strategy, relying on a combination of proven and innovative techniques to ensure the success of its clients in the digital world.
Additional Web Marketing Services

Apart from web marketing services, the web marketing agency in Montreal also offers other services to help your business thrive online.
SEO / SEM campaign management

Managing the smooth running of SEO and PPC campaigns, such as social campaigns or google ads, requires a sharp and constant knowledge (in particular, to avoid cannibalization of results between acquisition channels, and not to spend your budget unnecessarily). We carefully optimize all your marketing costs.
Content is king in the world of web marketing. The web marketing agency in Montreal offers content creation services, producing attractive and high-quality content that attracts and engages your audience.
Online Reputation Management
Your online reputation can have a significant impact on your success. The web marketing agency in Montreal offers online reputation management services to help you maintain a positive image on the internet.
Why do business with BlackCatSEO for your digital strategy?
To succeed in the Montreal market, it is essential to understand the trends, preferences and behaviours of local consumers. Our web marketing agency based in Montreal has in-depth knowledge of the local market. For more than 10 years working in dozens of local markets, we understand the cultural and linguistic specificities of the region, which allows us to create marketing strategies adapted to your target audience in Montreal.
We have put together a short summary of the benefits of working with our agency:
| | |
| --- | --- |
| Objective | Agency Benefits |
| Brand recognition | Our press relations, combined with an effective web design to capture your audience and convert it, allows you to immediately highlight your services or products, in front of customers and potential prospects |
| Convergence of acquisition channels | You must put into action different levers of lead acquisition: social, PPC, SEO, newsletter, radio, tv …. This can be a lot of providers – and a lot of costs! to do it all. We are here to simplify and reduce costs and amplify your results |
| Conversion rate | More than traffic, we optimize your credibility through a solid content strategy on several levels, which increases the conversion rate of each visit. |
| Have the best tools | We have – and above all – we share our 'homemade' tools or paid tools with our customers, and we simplify the reports for your understanding. |
| Non-Brand Organic Traffic | Shows the evolution of the number of visitors who do not know the name of your company in their search intent, and coming from search engines |
| | |
Effective SEO Strategies
SEO is a crucial aspect of any online marketing strategy. In fact, it is the heart of our expertise! We know how to optimize your website for search engines to rank high in relevant search results. Our experts conduct extensive research on keywords relevant to your business and use proven SEO techniques to improve your website's visibility. By working with our repressed web marketing agency in Montreal, you can ensure that your business is easily found online, increasing your organic traffic and conversions.
Effective Social Media Management
Social media has become a powerful tool for promoting businesses online. We pride ourselves on being able to help you leverage this platform by effectively managing your social media accounts. Our experts develop engaging and targeted content strategies to attract your target audience and grow your follower base. By keeping an active presence on social media, you can build a loyal online community and increase your brand's visibility in Montreal.
Quality content creation
Here is one of our strengths! promotional, non-promotional, emotional or tangential content. Quality content is essential to attract and retain the attention of users online. A competent web marketing agency in Montreal can create relevant and engaging content for your website, blogs and social media platforms. In our case, we use persuasive writing techniques, written by real writers, based on solid analysis, to effectively convey your message and engage your target audience. By regularly publishing quality content, you can strengthen your online presence and establish your business as an authority in your field.
Performance monitoring and continuous optimization
Our web marketing agency in Montreal not only implements strategies, but also tracks the performance of your online business. They use analytical tools to assess the effectiveness of their marketing efforts and make adjustments accordingly. Continuous optimization is essential to remain competitive in the ever-changing marketplace. By working with a web marketing agency, you benefit from continuous expertise to maximize the results of your marketing strategy.
Contact
Faq