E-reputation agency in Montreal
New technologies are evolving at a breakneck pace and no business can develop in a vacuum. Whether it's for research or shopping, most tasks are done online. User or customer reviews or comments play a key role in maintaining a good Internet reputation. It is therefore essential for any company to take care of its digital image in Montreal or elsewhere, in order to remain more competitive. That's why our e-reputation agency in Montreal aims to offer you optimal management of your online reputation with adequate solutions. Find out what it's all about in this article.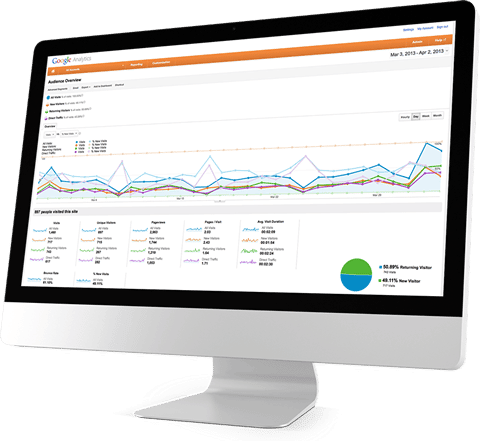 Description of e-reputation or Internet reputation
Just as commercial marketing helps to heal the image of a company in the real world, e-reputation allows the company to improve its notoriety in a virtual world that is the Internet. Indeed, e-reputation or online reputation remains a mechanism that consists of controlling the credibility of a company on the Net. It is a question of analyzing and evaluating how the company's products and services are valued on the web. It is with this in mind that the expertise of an e-reputation agency comes into working. It provides an opportunity for the company to build a positive image in order to convince potential customers.
The e-reputation agency to improve your virtual honorability
In general, to attract new customers, companies use traditional marketing techniques. However, most companies lack the tools and expertise to implement a reliable e-reputation technique. With an e-reputation agency, you're sure to illuminate the shadows like how to make your business unique and special on the Internet, what are the impact of e-reputation on the life of the company, how to get people to post their opinions on the Internet and how to respond to them, how to control your company's online reputation, are there online review platforms that can optimize your company's e-reputation? Etc.
In Montreal, our e-reputation agency remains the best option to reflect a good image of your business on the Internet. It should be noted that the majority of customers rely on positive online reviews to make a choice. This is one reason why e-reputation is important in customer decisions. Don't forget that for greater efficiency, you need to strengthen your company's presence on platforms like facebook, google my business, tripadvisor, yelp, glassdoor, etc. Regardless of the type of business (international company or local company), e-reputation requires constant and meticulous work. In addition to implementing a policy to attract new customers, e-reputation uses the RankBrain algorithm to enable Google to determine the company's internet reputation in local search results. As a result, the use of the e-reputation agency in Montreal helps optimize your company's local natural referencing in search engines and gain better visibility on the Internet.
A state-of-the-art digital strategy with our e-reputation agency
Each company has specific realities, our e-reputation agency in Montreal implements a foolproof technique to find the ideal solution to achieve the objectives defined beforehand. The implementation of this technique takes place following very specific steps.
Diagnose your company's e-reputation
This is the first step in knowing the current state of your company's e-reputation. This control is tantamount to analysing the number of mentions obtained in social networks, the opinions of Internet users as well as the associated keywords. The purpose of this analysis is to find the sites most relevant to your company's e-reputation (Yelp, Google My Business, Facebook, TripAdvisor, etc.).
Strengthen your presence on relevant platforms
Once sites with high traffic rates are identified, the expert from our e-reputation agency in Montreal is responsible for improving your company's presence on these sites and controlling its e-reputation. However, you should not launch your e-reputation on any relevant site. Make sure that the relevance of the site remains in line with your company's business line. If this is the case, it is best to create a page on each of these platforms.
Design quality, original and unique content
To achieve local natural referencing, creating original, unique and quality content is a focal point that must be respected. The same goes for your company's e-reputation. It is therefore imperative to ensure that unique and original updated content is published. Since most Internet users use the search engine, our e-reputation agency collects positive reviews. A simple and effective trick to having regular and original content is creating blogs reserved for customers. The blog remains the space that allows the target clientele to feel privileged.
Collect positive reviews
In this step, our montreal e-reputation agency is responsible for collecting as many positive reviews as possible about the company by sending customers personalized emails with rating options. This allows you to know the real needs of customers and improve the Internet reputation of the company.
Assess reviews
It is not enough to collect customer reviews and pretend to improve the company's online reputation. Whether reviews are negative or positive, our e-reputation agency analyzes them from all angles in order to provide specific solutions for customer happiness. It should be noted that with technological prowess, reviews and comments will no longer be obscured in the local natural referencing of corporate websites. Whatever the relevant platform, special attention must therefore be paid to the opinions and comments of Internet users. With the evaluation of reviews, you show your customers that they remain a priority and that you listen to them.
The e-reputation expert for more convincing long-term results
By using an e-reputation agency in Montreal, you are sure to have an expert who can accompany you in the success of your digital strategy. These actions translate into consulting support and personalized design tailored to your company's goals.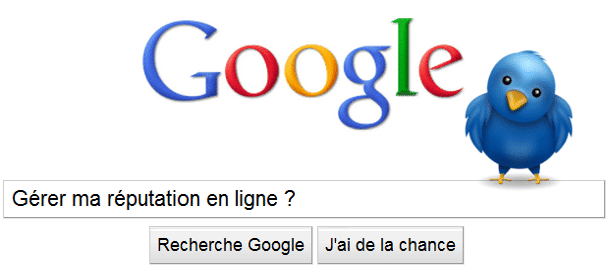 E-reputation: our priority, your success
In an increasingly digitized world, managing your e-reputation has become essential. With us, we understand the importance of e-reputation and we are here to help you manage and improve your online image.
Understanding E-reputation
E-reputation, or online reputation, is the perception that Internet users have of your company or brand on the internet. It is influenced by everything that concerns you and is available online, such as customer reviews, comments on social networks, and press articles.
Why e-reputation is crucial
A good online reputation can help you attract new customers, retain existing customers and stand out from your competitors. Conversely, a bad e-reputation can damage your brand image and your business performance.
How to manage your e-reputation
Managing e-reputation may seem complex, but with a structured approach, you can manage and improve your online image.
E-reputation monitoring
Monitoring your online reputation is a crucial first step. It lets you know what's being said about your online business and respond accordingly.
Management of reviews and comments
The management of reviews and comments is another essential component of e-reputation management. It allows you to engage with your customers and show that you take their opinions seriously.
Positive content creation
Creating positive content can help you improve your online reputation. Quality content can show your expertise and values, and create a positive image of your company.
FAQs