Our SEO increases the qualified traffic.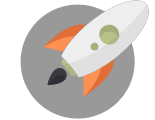 Exposure – Traffic – Conversion
L & rsquo; BlackCat SEO agency specializing in Montreal and traffic acquisition, more specifically optimizing for the search engines' (SEO) or 'SEO', part of the mix 'Internet Marketing' which aims to increase the position of a website in the organic search results (natural, non-PPC) Search engine. In collaboration with other disciplines of online marketing, SEO falls into the category of 'Search Engine Marketing', in which we specialize, and always at the best possible price.
Sites that appear higher in Google search results, Bing or Yahoo are most often visited, and receive in return a greater traffic. BlackCat Montreal SEO starts with undertaking research on keywords, competition and the technical aspects of customer sites, to provide a customized SEO strategy.
Test Protocol BlackCat SEO Montreal
1. CONCEPTION
We are building a site based on your criteria, and benefiting from best practices.
2. ON-SITE SEO
We optimize the code, performance, and content for both the robot and user .
3. PUBLICATIONS
We emphasize strong authority Backlinks for SEO results.
4. CONVERSION
Funnels are optimized on your site to not lose any traffic.
5. SALES
Increase traffic and conversion = increase of sales and revenues.
The + BlackCat SEO Montreal

L'excellence BlackCatSEO Montréal
L & rsquo; BlackCat SEO Montreal agency specializes in all techniques Web SEO techniques to naturally increase your organic traffic, for healthy results in the long-term. We offer search engines coherence between its own internal content, efficient technology, and external signals such as backlinks or social sharing. BlackCat SEO Montreal is your guide through the long (and beneficial) Internet and external process of optimizing your site. Join BlackCat SEO Montreal on Google .
We differ from other SEO firms and SEO because of our
unique methodology
supported by internal software on the cutting edge of technology, and available only for customers. With our search tools and unparalleled analysis, our strategies go beyond traditional data. Our strategic recommendations are oriented impact / ROI maximum, in the shortest time.
A fast website, for Google, information 'closer' to users. We optimize every technical aspect of your site, by plotting the shortest and most effective, towards your goal. Whether you want to completely change technology, - Or simply correct site, we have an effective solution, perfectly adapted to you and your budget..
Correction of code - cleaning and cuts .
Optimizing caching (storable items according to defined parameters, for faster loading)
Structural optimization (organization of CSS, JS..)
The content is also important for the user & client, for Google and robots. We study the lexical fields of each market using our semantic tools. Using your content and existing products, or creating new texts, description of your products & services is the central pillar of our strategy Web Marketing, goshawks which revolve:
The specific code tags (Metatags, Old & Title, H1, etc.)
The up-to-date internal, serving to build credibility and authority.
External promotion & social.
Social platforms are an integral part of every website. These 'windows dynamic' about the social commitment of the products or services a company is worth: create a sense of trust, User and therefore, for the robot judge your site in order to position. We support the creation of social profiles, or we are promoting in the state to attract to your Facebook account, Twitter, Google or hundreds of other fans.
The most difficult aspect of any SEO strategy on search engines remains
building backlinks
, ou 'backlinks'. Considered a manipulation of search results, they are discouraged by the search engines themselves. However, Backlinks are nonetheless the main method of
transfer credibility and authority
, and must therefore be practiced seriously in order to improve its rankings. We create :
Qualitative links, long-lasting ones (related to your market) and sustainable over time
The maintenance of these links, with updates and second level backlinks
Due to the nature of the algorithms of search engines, no serious SEO company can guarantee a first position on the search results pages. At BlackCatSEO, we guarantee the first google results Organic few weeks after the first external optimizations. Why ?We build our results using a proven method : we start by cleaning up the internal base site, contents, and then amplify the external and social signals. When we got there, there just to see the results up ! Meet your specialist SEO in Montreal without delay, or make an appointment to learn more about our SEO Training !
Our offices are located in Montreal, but we extend our services SEO au Canada, particularly the province of Quebec.We are experts SEO Quebec We go regularly in Quebec City, Laval, Longueuil , and can take mandates in n & rsquo; any of these cities. L & rsquo; use of email, video conferencing software like Skype allow you to perfectly fill the & rsquo; use monitoring and tracking our own specialty !
"Excellent value for money! All my keywords are still first page 4 months after the completion. I submit all my technical decisions BlackCatSEO . Thank you ! "
Amazing results in a few weeks - my site has attracted many related keywords to the drug names ! Strategy 'long-tail' that continues to bear fruit.
Working with BlackCatSEO was an incredible opportunity to learn many strategic aspects that I continue to use today. Our content strategy & social rivals the best !
The site is still growing: aujourd & rsquo; hui, j & rsquo; have surpassed 30,000 impressions per month growth 34 %. Thank you again for the work you have done.
"The SEO strategy implemented by BlackCat continues to bring us a qualified audience and we are now working a maintenance plan to keep our natural rankings. "
"Great responsiveness and continuous growth, systematically enough, on keywords & lsquo; caterer montreal' and & lsquo; caterer' + city. A growing traffic with SEO for over & rsquo; year. "