Web Design in Montreal
Your website represents, or will certainly represent, the first gateway to your business. It must therefore be cared for to represent you correctly on the web. A little less than 90% of Internet users (nothing less!) inquire online before buying… In other words, almost everyone.
In 2021, firms involved in the design of computer systems and related services reported total operating revenues of $82.9 billion, a growth of 16.6% over the previous year. More than half of these revenues came from Ontario, which contributed 50.9%, while Quebec accounted for the second largest contributor with 25.3%.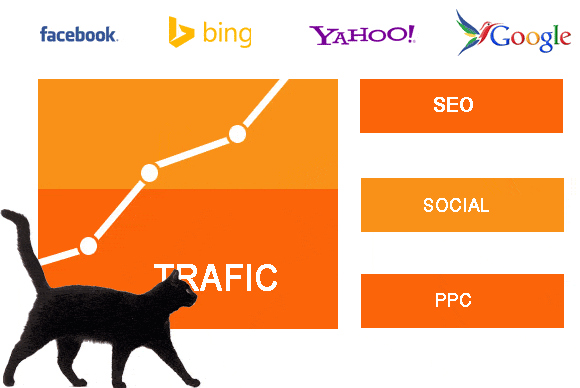 Understanding the Benefits of Good Web Design
It is obvious that for companies in Montreal, the web audience is a powerful acquisition channel. But why exactly? Here are some of the main benefits that a website can bring to your business:
Online visibility:
Having a website allows your business to be present online, accessible 24 hours a day, 7 days a week. So, your Quebec and local structure can shine at any time, the user or users are looking for you. Potential customers can find you easily when they search for similar products or services.
Expansion of the clientele:
A website offers the opportunity to reach a wider audience, beyond your geographical location. Export your ideas or concepts beyond Quebec or Canada! You can reach potential customers in other cities, regions, or even countries.
Promotion and marketing:
Your website is a powerful tool to promote your business and your products/services. You can present your offers in an attractive way, provide detailed information about your products, and use online marketing techniques such as search engine optimization (SEO) and paid advertising to attract more visitors.
Branding:
A well-designed website reinforces your company's brand image. You can display your logo, colors, and visual identity to create a consistent and professional experience for visitors.
Interaction with customers:
With features like contact forms, chatbots, and comments, your website makes it easy to interact with your customers. You can answer their questions, gather their feedback and offer quality customer service.
Online sales:
If you offer physical products or services that can be booked online, a website can allow you to sell them directly to your customers. This opens up new revenue opportunities and makes the buying process easier for your customers.
Competitive intelligence:
A website allows you to stay up to date with your competitors. You can monitor their online presence, offers, and marketing strategies to stay competitive in the market.
Data collection:
Your website can be a valuable tool for collecting data about your visitors and customers. You can use web analytics tools to get insights into visitor behavior, the most popular pages, conversion rates, and more. This data can help you make informed decisions to improve your business.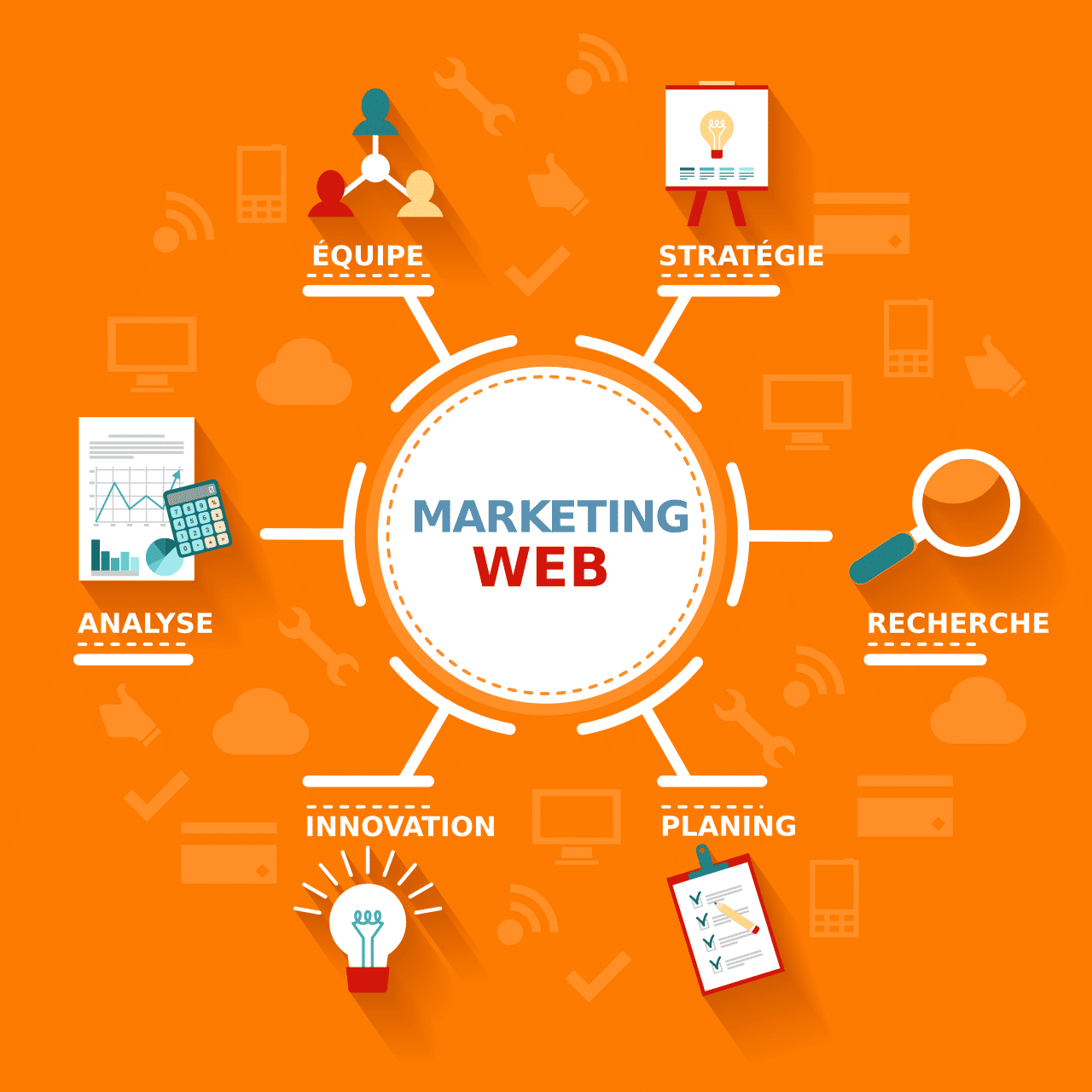 Why entrust the creation of your website to BlackcatSEO?
Website design is an art that requires a deep understanding of the various elements that go into creating a successful and attractive website. It encompasses several aspects such as ergonomics, aesthetics, user-friendliness and, above all, search engine optimization (SEO). Our team is composed solely of experts in graphic design, web development, integration, writing, or technical SEO. In addition, we have press or media relations specialists to propel your website, from the start! We try to answer the classic questions:
How can I improve my company's reputation in my field and with my clients?
What do target customers currently expect from my business?
How can I share my product and service offerings with a wider audience?
What strategies should I implement to increase my company's visibility to a wider and more qualified audience?
How can I improve my company's competitiveness in its market?
We provide turnkey packages, with no hidden fees, and from a 100% free analysis. We assess, together, your priorities, and review the cost structure in order to remove what is not necessary, or add oversights. In any case, our offers are tailor-made, and adapted to your budget, without putting aside, the advantages in web referencing, or design and ergonomics.
Thanks to our powerful tracking tools, we establish the impact of each action, and therefore, their ROI.
Design and Aesthetics, with SEO

An attractive design is essential to creating a successful website. A well-designed site attracts and holds the attention of visitors, thus encouraging interaction with the content and services offered. But more than an attractive design, and generating conversions, we provide optimized websites, starting with SEO. This is a definite advantage over your competition!
A well-designed website should also be optimized for search engines. Optimizing your site for search engines, or SEO, makes it easier for users to find your site when they search for information or services similar to what you offer. This is done through the use of relevant keywords, the creation of quality content, and the technical optimization of your site.
The ease of use of a website is based on intuitive and fluid navigation, a well-organized information architecture, and easy-to-use features. These elements are essential to ensure a positive user experience, which translates into a higher conversion rate.
We compared some of the advantages of web design with our agency, compared to an online platform or CMS like Wix, Foursquare or Shopify.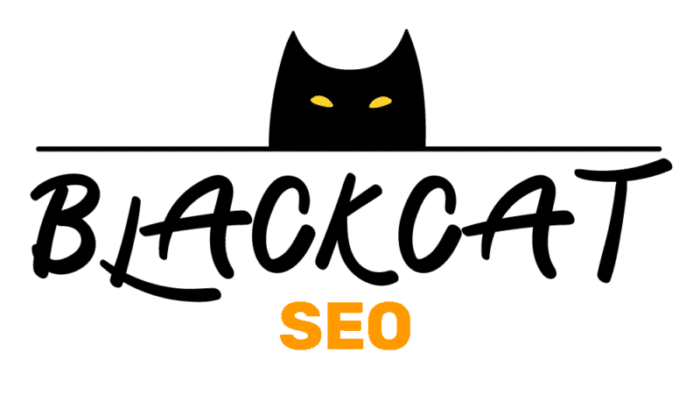 BlackCatSEO Web Design

Web Design CMS
Design of a custom website

At BlackcatSEO, we offer an advanced customization service to design a custom website, especially for you. Our graphic design experts will take care of building a site that not only meets your specific needs, but also accurately reflects your brand identity.

Website creation platforms usually offer predefined and standardized templates.

Plugins and integrations of various extensions FREE

Our agency has the ability to connect your website to other systems or platforms you use to manage your inventory or data. This integration will significantly improve the efficiency of your operations.

Limited plugin and extension integrations

To add certain features or extensions, whether it's Chat, newsletter or other functionality, online platforms will only allow limited integration, and often require other fees.

Collaborative design with experts

You communicate your needs, your identity, your concept. We come back to you at every decisive stage of creation, from simple models and visuals, to the most technical revisions. A pleasant iteration, in which our team highlights the important points, which allows you to train you in the basics of web design

Autonomous creation. You need to take charge of the entire project, from setup, to writing, to graphic customization and promotion.
Autonomy from the start!

You not only have administrator access from the beginning of the project, but above all, the necessary tools so that you depend at least on one provider. Content updates, or certain types of changes to the site, are intended for you.

It happens that, after the web design stage, the teams do not know where to turn for catalog updates, or the website.
Performance and integrated tracking

The right monitoring and tracking tools allow you to see the results of the work we do. That's why transparency about our actions and results is TOTAL! So that you understand why we are useful for your website and its real growth.

We offer a media article with web design., for all our clients.

If you want to track and analyze your audiences, you will need to configure and set up tracking codes, and their account.
The Steps of Web Design
Definition of objectives and type of site (showcase, redesign, transactional)

It is essential to clearly define your goals before you start designing your website. Do you want to increase your online visibility? Maybe you want to improve user engagement? Or maybe you're looking to increase your online sales? Whatever your goals, creating a blog, promotion showcase site, transactional site, a clear understanding of these will help you create a website that meets your needs.
Creating a Plan
Once you've set your goals, it's time to create a plan for your website. This plan should include details such as the structure of your site, the type of content you will create, and how you will optimize your site for search engines.
Development
Once your plan is in place, your website development can begin. This involves creating your design, coding your site, and integrating any necessary content or functionality.
Launch and Maintenance
After development, it's time to launch your website. However, the work doesn't stop there. Regular maintenance is essential to ensure the optimal performance of your site. This includes adding new content, updating existing features, and analyzing user behavior for future improvements.
The Importance of Content in Website Design
Content is the soul of your website. Quality content attracts visitors, retains them and keeps them coming back. Good content should be relevant, informative, and engaging. It should also be optimized for search engines, using appropriate keywords and adhering to SEO best practices.
The Role of Search Engine Optimization (SEO)
Search engine optimization is an integral part of designing a successful website. It makes your site easily found by users who are looking for information or services similar to what you offer. A site that is well optimized for SEO will attract more traffic, increase your brand's visibility, and improve your chances of conversion. We build high-performance websites for businesses and SMEs in Montreal, and elsewhere, that meet your needs, and also meet Google's criteria.
For 10 years, our agency in Montreal has been listening to dozens of clients who trust us for the development and design of their website. Whether it's showcasing services, promoting transactional platforms, or content sites, our integrators and art directors start by listening to you and understanding your project.
We then assign resources with a particular affinity for your project, and we follow with you, each step of the creative process, to the more technical implementation.
Local site /showcase
5 pages
SEO optimization
Blog
Simple transaction
25 products – 5 pages
SEO optimization
Performance optimization
Blog
Transaction
Advanced e-commerce
5250
$
Promotion in addition
50 products – 10 pages
SEO optimization
Performance optimization
Blog
Transaction
Multilingual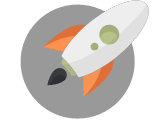 Entrust your Web Design to BlackcatSEO developers

Through a collaborative partnership where we start by listening to YOU.

The BlackCat label
By doing business with BlackCat SEO, putting your website online is enough to ensure its visibility on the internet, for every computer, tablet, or mobile. We create websites optimized for humans and robots! In addition, since our SEO expertise can be applied from the first line of code, your optimized presence on search engines such as Google, Yahoo, or Bing is assured. Together, we target your needs and expectations in terms of user experience, design and graphics, and organic visibility (referencing) to maximize, from the start, every aspect of your site's profitability.
What's next?
Our team is happy to offer you a high-performance and personalized follow-up. You are free to contact us by email or phone at any time, to let us know about any changes or improvements to be made. We don't leave you alone on the web!
Frequent questions