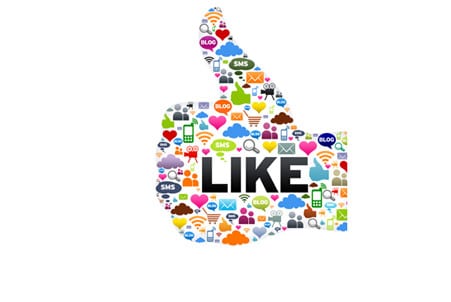 social campaigns
With updates of Google Panda has changed considerably its search algorithm to include the effect of social signals in the ranking of sites. Google gives more credit to its own social network Google , and gradually eliminates other competing social network effects in its search results.
Presence on Google has become indispensable for every webmaster and online business, which aims to increase its presence and visibility in the search results, healthy way.
We manage your social campaigns – Facebook, Google – to increase the commitment to your site, has the & rsquo; using sound engineering and validated.
Pourquoi est-ce que votre entreprise doit avoir une présence sur les médias sociaux

?

Votre clientèle est au cœur de vos préoccupations quotidiennes et ces derniers sont surtout présents sur les médias sociaux. Facebook, Instagram, LinkedIn ou encore Snapchat, les médias sociaux sont rapidement devenus indispensables pour améliorer la visibilité des entreprises sur le web, mais aussi pour améliorer les relations entreprises-consommateurs.

Le marketing des médias sociaux est une stratégie gagnante pour les entreprises qui utilisent les médias sociaux à bon escient avec des pratiques adaptées à leur cible. Indeed, en utilisant les médias sociaux, vous pouvez :
Interagir avec votre clientèle et apprendre à mieux la connaître

Communiquer rapidement et efficacement

Gérer votre réputation en ligne

Accroître votre visibilité sur le web et le trafic vers votre site web

Rester concurrentiel
En bâtissant votre communauté en ligne, vous favorisez le bouche-à-oreille, mais aussi les recommandations positives vis-à-vis de votre entreprise. C'est pour cela qu'il est important d'accorder de l'importance à l'élaboration et au déploiement de votre stratégie de médias sociaux.
with BlackCatSEO, vous obtenez une stratégie de médias sociaux adaptée à votre cible et à votre stratégie d'affaires, ainsi qu'un calendrier éditorial élaboré.
Test the BlackCatSEO SEO Montreal
We are building a site based on your criteria, and benefiting from best practices.
We optimize the code, performance, and content for both the robot and user .
We emphasize strong authority Backlinks for SEO results.
Paid campaigns are optimized on your site to not lose any traffic.
Increased number of links équivant to increased qualified traffic and sales.