BlackCatSEO has been helping its clients for years in the choice of their technological tools, at any level. That's why the transition to the cloud, AI, or in terms of CMS or ERPs, is one of our priorities.
This shift to digital is redefining the way businesses interact with their customers, manage their operations, and optimize their online presence. In this article, we will explore the multiple facets of digital transformation, highlighting its key role in improving the competitiveness and online visibility of businesses, while highlighting its impact on SEO. Discover how CRM, CMS, cloud, artificial intelligence, online invoicing, and product digitization are all catalysts for this evolution, which is essential to remain competitive in today's digital world.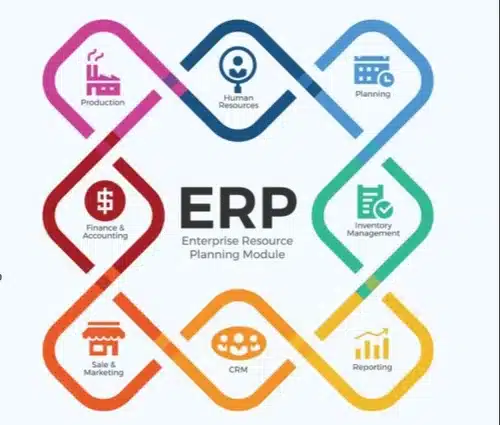 Digital transformation is much more than just a technological shift for companies. It is a major strategic opportunity to significantly improve your natural referencing (SEO). In an ever-changing digital landscape, how your business presents itself online is crucial to its visibility on search engines. Going digital optimizes every aspect of your online presence, from mobile-friendliness to loading speed to security, all of which are key factors in ranking favorably in search results.
SEO, as a pillar of online visibility, is built on a solid technological foundation. Search engines, such as Google, constantly evaluate websites according to a multitude of criteria. The digital transformation offers you the opportunity to improve these essential aspects. With a responsive website, an optimized content management system (CMS), and the integration of analytics tools, you can not only satisfy the requirements of search engines, but also provide an exceptional user experience. In addition, digital transformation paves the way for you to use advanced technologies, such as artificial intelligence, to personalize content and strengthen your online presence. Digital transition and SEO are powerful allies in propelling your business to the top of search results.
CRM (Customer Relationship Management): The Art of Customer Relationship Management

CRM (Customer Relationship Management) is a fundamental pillar of the digital transition for companies. This technology allows you to improve your customer relationships, a key factor for SEO, by centralizing and automating the management of interactions. By using effective CRM tools, you can personalize your communications, track customer interactions, and anticipate their needs. This valuable data contributes to a better understanding of your target audience, which helps create more relevant content, improve retention, and as a result, optimize your SEO. By investing in customer relationship management, your business strengthens its online presence and positions itself in a position to meet search engine expectations for relevance and customer engagement. The combination of digital transition and CRM is a major asset for the growth and visibility of your company on the web.
Odoo: Odoo, formerly known as OpenERP, is an open-source ERP system. It offers a full suite of business management applications, such as sales, purchasing, inventory, accounting, and human resources management. Odoo is praised for its ease of use and customization thanks to its open development model.
SAP (Systems, Applications, and Products in Data Processing): SAP is a global leader in ERP solutions, suitable for businesses of all sizes. It offers a full range of solutions covering financial management, supply chain, human resources and more. SAP is known for its robustness and adaptability, making it a popular choice for large enterprises.
Oracle ERP: Oracle offers a variety of ERP solutions, including Oracle E-Business Suite and Oracle Cloud ERP. These solutions cover accounting, procurement management, supply chain, and other areas. Oracle is renowned for its expertise in databases and data integration.
Sage ERP: Sage is a management software company offering ERP solutions for small and medium-sized businesses. Its products, such as Sage X3 and Sage 100, are designed to meet specific needs. Sage is praised for its ease of use and responsive customer support.
Epicor ERP: Epicor offers ERP solutions primarily for manufacturing and distribution companies. Its features include inventory management, production planning, and financial management. Epicor stands out for its ability to adapt to the needs of mid-sized and niche companies, especially in the manufacturing sector.
CMS (Content Management System): manage your content efficiently
CMS (Content Management Systems) are essential allies of digital transformation, offering a powerful way to manage, organize and publish content online. By optimizing content management during web design or site evolutions, your company can meet SEO requirements in an exceptional way. Modern CMSs make it simple to create and update content, while also offering user-friendly features for SEO optimization. You can easily integrate relevant keywords, meta tags, and internal links, which promotes higher search engine rankings. In addition, CMSs allow for a smooth user experience, which is essential for SEO, ensuring mobile-friendliness and fast page loading. By integrating a high-performance CMS into your digital transformation strategy, you create the foundation for an optimal online presence, meeting SEO standards and providing a quality experience to your visitors.
Cloud Tools: Flexibility at the Heart of the Digital Transition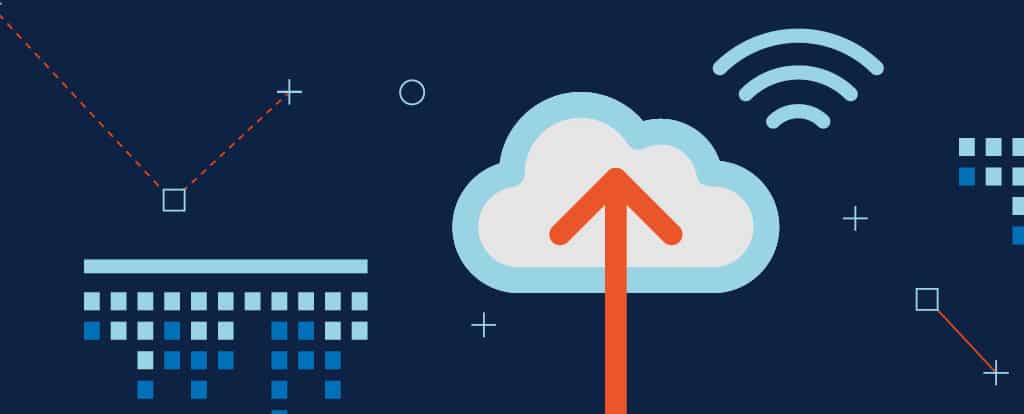 As part of digital transformation, cloud tools play a central role in providing exceptional flexibility to businesses. The use of these technologies for storing, collaborating, and managing data in the cloud can significantly optimize online visibility. The benefits of cloud tools for SEO are manifold. They guarantee accessibility anytime, from anywhere, thus promoting the constant availability of your online content, a key criterion for search engines. In addition, data security is enhanced, which boosts user trust and, as a result, improves SEO. By facilitating collaborative work, cloud tools encourage the creation of quality content and the sharing of information, which are essential for a favorable ranking in search results. Adopting these cloud technologies as part of your digital transformation offers flexibility that significantly strengthens your online presence, putting you in pole position to meet search engine relevance and usability.
Artificial Intelligence (AI): Optimize Your Processes
Artificial intelligence (AI) is a critical enabler of digital transformation, offering unparalleled opportunities to improve your search engine optimization (SEO). By harnessing the capabilities of AI, your business can optimize its internal and external processes in exceptional ways. AI makes it possible to analyze huge volumes of data in record time, offering valuable insights to guide your content strategy. It can identify trends, relevant keywords, and even anticipate your customers' needs. By incorporating this data into your content strategy, you create a more relevant and engaging online environment, boosting your search engine rankings. In addition, AI facilitates the personalization of the user experience, an increasingly important criterion for SEO, by recommending content tailored to individual preferences. Digital transformation, combined with AI, represents a powerful way to improve your company's online visibility and position yourself as a key player in your industry.
AI also offers opportunities to optimize SEO by improving voice search, a rapidly expanding field. Search engines like Google are increasingly prioritizing voice search results based on user intent, and AI plays a key role in understanding those intents. AI-powered chatbots and automated response systems provide real-time interaction with users, driving increased engagement and responsiveness to your site visitors' needs. By investing in artificial intelligence as part of your digital transformation, you are fully exploiting its potential to optimize SEO. By combining accurate data, personalization of the user experience, and proactive response to emerging trends, you increase the relevance of your online presence and visibility in search engines. The digital transition, combined with AI, offers an invaluable opportunity to optimize your SEO and stay competitive in an ever-changing digital environment.
Online invoicing: simplify your financial management
Online invoicing is an essential link in the digital transition of companies, offering significant advantages for natural referencing (SEO). By simplifying financial management, it helps build your company's reputation and credibility online, which are important for SEO. Online invoicing tools allow you to create invoices quickly and accurately, improving the efficiency of your operations. Optimized financial management builds customer trust, a key factor for SEO, while promoting loyalty. In addition, online invoicing provides increased transparency when it comes to financial transactions, boosting your company's reputation and ability to inspire trust in search engines. By integrating this solution into your digital transition strategy, you create an online environment that is conducive to improving your SEO. The digital transition and online invoicing are complementary assets to optimize your online visibility and your ranking in search results.
Product Digitalization: Rethink Your Offer
The digitalization of products represents a strategic pivot at the heart of the digital transformation of companies, offering an exceptional opportunity to improve natural referencing (SEO). Converting traditional products to digital versions or creating new digital products redefines your company's offering, making it more attractive to search engines. Digital products offer an interactive and engaging experience, a key relevance factor for SEO. They also collect valuable data on user behavior, information that can be used to personalize content, build loyalty, and optimize SEO. The digital transition and the digitalization of products open up new perspectives for your online business, allowing you to create an innovative and relevant offer for users while strengthening your position in search results.
The digitalization of products is in perfect synergy with SEO, as it promotes the creation of attractive and relevant content for your target audience. Creating content related to digital products, such as tutorials, videos, or interactive demonstrations, boosts your website's credibility and search engine rankings. In addition, the digitalization of products can open up new opportunities for voice search, a constantly growing field in SEO. Search engines are increasingly prioritizing voice results based on user intent, and product digitization can adapt to meet these needs. By integrating product digitalization into your digital transition strategy, you fully exploit the potential of relevance and engagement to improve your SEO, while offering an innovative and attractive online experience to your users. The digital transition and the digitalization of products are the pillars of a winning SEO strategy to remain competitive on the digital scene.
Optimize Your SEO with the Digital Transition: A Bright Digital Future
In conclusion, the digital transition is much more than a trend; It's a strategic necessity for businesses wanting to thrive in an ever-changing digital environment. Every element of this transformation, whether it's CRM, CMS, cloud tools, AI, online invoicing, or product digitalization, helps boost your online visibility, and consequently, your search engine rankings. To stay competitive and reach new heights online, investing in digital transformation and understanding how it interacts with SEO is key. Don't hesitate to contact us for personalized assistance, because your success on the web starts with a smart and strategic digital transition.