It is common to hear marketers talk about the 80:20 rule when developing an off-site content plan: 80% of your results will come from 20% of your projects. There may be some ideas made at home that will bring you many links on many websites across the media spectrum. Then there will also be several solid content campaigns that are more brand-oriented and that get strong links and coverage on sites relevant to your niche.
When we think of successful campaigns, we often turn to one type of content that continues to prove its value over and over again: tangential content.
What is tangential content?
Tangential content is any content that is not directly related to a product or service offered by the company. Tangential content is particularly useful for brands in a "boring" niche. What for? Because to gain media coverage and many backlinks to your site, you need to create something of interest and useful for online publishers.
How do brands use tangential content to attract media attention?
About 31% of the finalists for the Content Marketing Awards 2020 used off-site tangential content to gain digital public relations coverage.
Of these 31%, the most common types of off-site tangential campaigns were studies (34%), blog posts (10.2%) AND PDFs (14.3%).
Of the brands that produced tangential digital PR content campaigns, 50% used a press release to disseminate the content, while 46% had a hosted landing page, meaning that the study lived on their website.

Include tangential content on your blog
Our analysis revealed that more than 60% of the content Marketing Awards finalist brands used tangential content on their blog.
Many more brands were likely to write about off-brand topics on their blog than they were to create digital prying campaigns with that content. This could be due to the fact that more conservative brands are generally more averse to the risk of digital public relations coverage.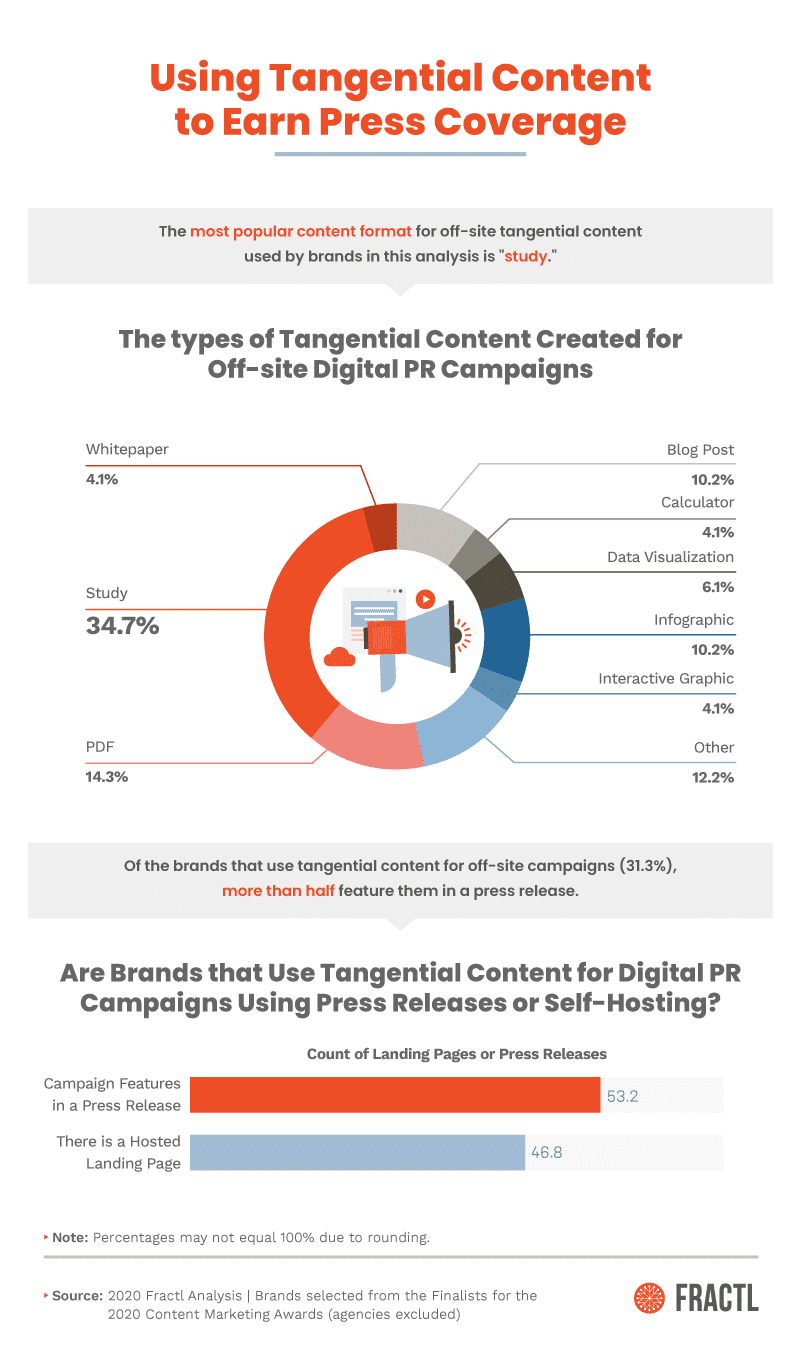 Tangential content for any niche
Still not convinced that your brand could benefit from tangential content because it is in a boring or obsolete industry? Here is a list of the different categories of brands that have used tangential content. The first column presents the industry in which the brand operates; the second column is the type of tangential content created by the company.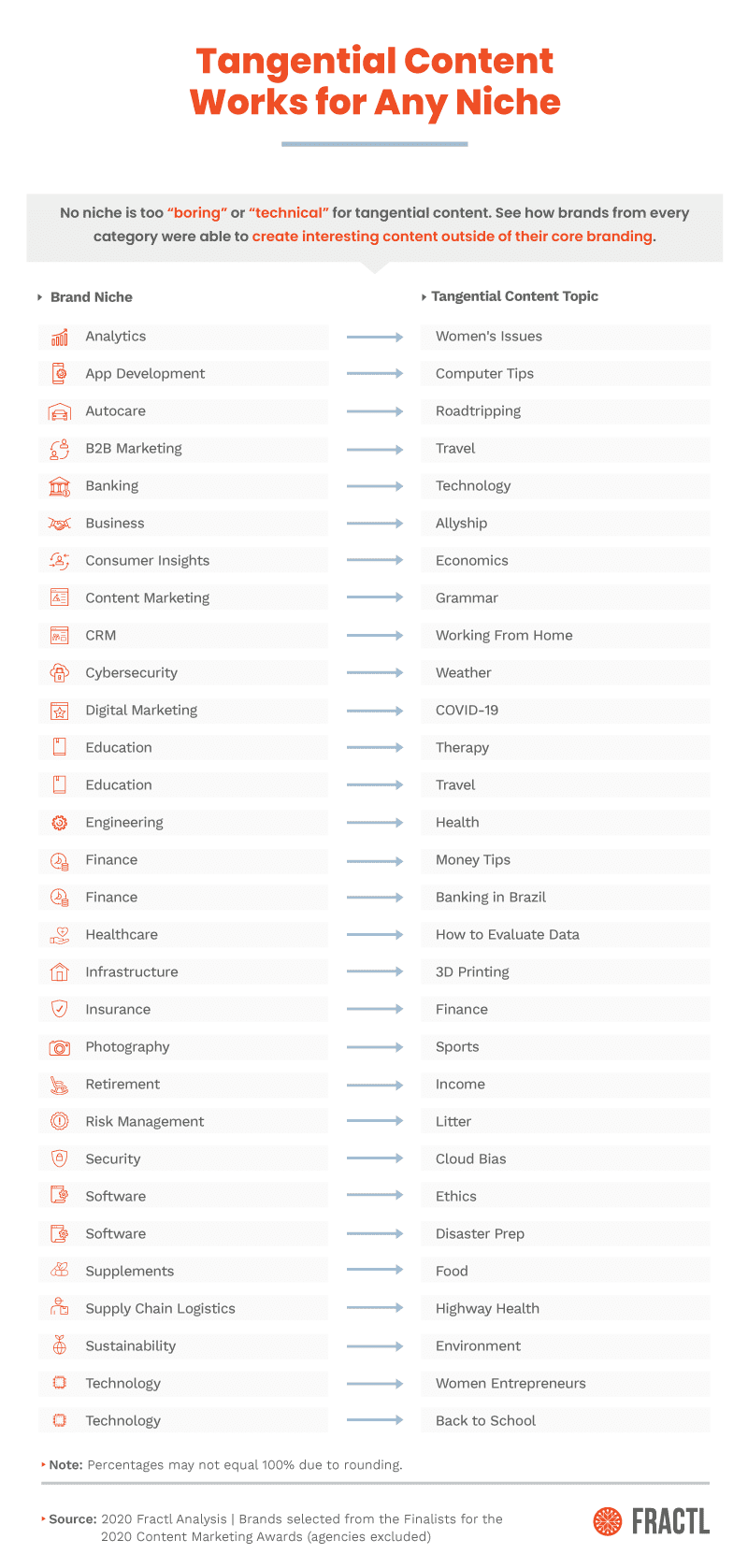 You have technology companies that create content on women entrepreneurs, while you have financial companies that delve into the world of banking in Brazil.
Tangential content opportunities abound in all sectors, not just the funniest.
Brands that use tangential, off-site and on-site content
To give you an overview of the analysis, check out the charts below to see who is using tangential content in their content strategy, both on-site and off-site.
Some brands with tangential content, both on-site and off-site, are AARP, Datto and Bank of America. Meanwhile, brands that have not included tangential content in their strategy (as far as we can judge) are Babbel, Intel and Surescripts.
We define tangential content as content that is not directly related to the brand's product or service offering. For example, a campaign on the mental health of a fast food chain is considered tangential. A campaign of the same brand on menu offers is not.
This content is purely exploratory and future research should address this topic more rigorously.