SEM Campaign Management – Google AdWords
Natural and organic referencing is a serious webmarketing. In order to provide you with qualified traffic, instantly, without waiting for the results of your SEO strategy, BlackCatSEO now offers Ad-Words campaignmanagement services, an apartment to the discipline of the SEM, which the PPC does party.
Pay-Per-Click (PPC) is a powerful traffic acquisition lever for your website. In total synergy with the optimization of your natural referenc, the PPC increases the visibility of your site by making it appear in the first positions of search results, at the locations reserved for paid ads.
BlackCatSEO offers pay-per-click multi-platform advertising solutions to companies looking to improve their reach and online targeting. This is achieved through the creation and continuous optimization of accounts by experienced online marketers.
PPC Platforms
BlackCatSEO offers management and optimization services for Google AdWords (including the display network), Yahoo, Bing, YouTube and Facebook. By offering a multi-platform pay-per-click (PPC) solution, BlackCatSEO can reach a maximum audience in a targeted audience, giving your company the ability to run ads with the best possible return on investment.

Tools and software

BlackCatSEO has developed many tools to support the research, development and optimization of PPC campaigns. We also have access to a number of paid tools that help identify problems and opportunities in PPC accounts. However, while these tools are useful and help us work more efficiently, we know that no software can replace human management. That's why it's essential to have an account manager with the skills and experience, time and resources to successfully advertise online. Follow the links for more information about our Adwords management service or our PPC packages.
We have developed an expertise that offers you fast, measurable results and with an optimized return on investment. With the PPC, you only pay for performance!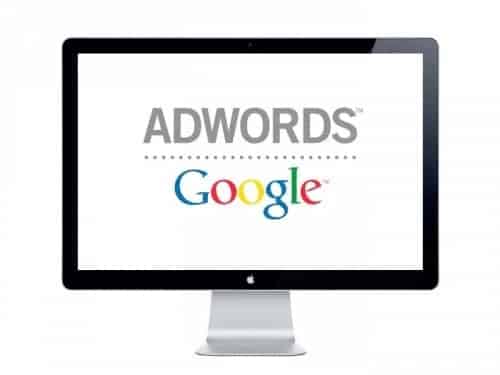 With our services, you benefit from:
Controlling your budget: You set in advance the amount you want to allocate to increase your traffic.

Fast traffic and therefore solid data on which to build

The ability to instantly test two versions of pages (A/B testing)

Targeted traffic: You optimally attract people interested in your services or products.

Measurable results: you'll be able to check your ad performance at any time, seamlessly

Speed of action: You can stop or pause your PPC activity at any time.
Depending on your goals, we will advise you on each of these steps to get the best results in your SEOstrategy, or your web design. Contact us, we will be delighted to be able to help you acquire qualified traffic, converting into sales, from the first week.
AdWords Management

Although renowned for our SEO expertise, we also provide professional Google AdWords management services. Whether you're looking for effective optimization of an established account or need a campaign built from the ground up, we can help. Our highly certified Google Certified Campaign Managers have years of experience optimizing AdWords campaigns across a wide range of industries across Canada and around the world.

Your management fees correspond to the hours spent on your account and we make sure that every dollar you pay us in management is used to generate REAL hours of work on our side. This, combined with our advanced campaign management experience, our sponsored link management tools and the absence of an indeterminate contract, makes BlackCatSEO one of the leading sponsored link agencies.

Contact us today to talk to one of our account managers to find out how we can help you and what you can hope to achieve with Google Adwords.

Included in each package:

Account configuration and construction
Link to Google Analytics and AdWords accounts
Setting up conversion tracking
Personalised reports
Analytical analysis
Regular communication
Expansion and optimization of keywords
Experimentation and optimization of auctions
Ad planning experiences
Writing and testing advertising texts
Full access to the account
No fixed-term contract
This results in:
Lower cost per acquisition (CPA)
Increased market penetration
Best Return on Advertising Investment (ROAS)
Improved lead quality or increased sales
Higher online visibility
Reduced cost-per-click (CPC)
Increased brand awareness
Increased voice share
Try the BlackCatSEO Montreal Reference
We build a site according to your criteria, and benefit from best practices.
We optimize code, performance, and content for the robot and the user.
We emphasize Backlinks has strong authority for organic referencing.
Paid campaigns are optimized on your site to keep traffic from running out.
Increase in the number of links emanating from an increase in skilled traffic and sales.