Since January 2020, the Coronavirus epidemic has been the main focus of the world. Still known as "COVID-19,"this contagion takes on the propensities of endemic disease. No continent is immune to this virus imported from China. Financial markets and other economic sectors are still suffering the consequences. Quarantines are daily, confining citizens to their homes. Internet research on this health crisis is multiplying. Online shopping is now on the street. As a result, search engines have become strategic channels for Internet users and businesses.
Why better understand the pandemic?
The speed with which the COVID-19 spreads is certainly not surprising. It is a virus that has never been detected in the human body before. This explains the lack of a vaccine or medication for its treatment. It has flu-like symptoms. At the moment, only vigilance can be protected. Avoiding contact and washing hands are life-saving reflexes. The list of infected areas is regularly updated. The Internet has become the most sought-after channel to learn more. The fear of contracting coronavirus leads internet users to better understand the symptoms.
Coronavirus information: Google France posts record highs
Coronavirus has become the most popular keyword in search engines. Since France was affected by the pandemic, the web has been in turmoil. Google France has an impressive amount of research on this subject. During the month of February, the search engine reported more than 3 million requests about this global health crisis. There are 5 categories of research on what should be called the greatest contagion of this decade. 52 of Internet users want general information about the virus. 31 learn about the evolution of contagion. 10 inquire about protective masks. Only 3 are interested in hydroalcoholic gels. 4 worry about their pets. They want to know how to infect animals. This trend is not about to change any time soon. SEO specialists are also predicting a peak from the end of March.
Why not take advantage of this fever?
"To something bad is good," they say. To say that the advent of this virus is an opportunity for businesses can be shocking. Yet it is a reality. Indeed, search engines operate according to well-established principles.
Keywords
Google's algorithms index websites based on industry-specific expressions. These are the keywords that users use to start their searches. The better a company's keyword policy is, the better it is positioned on search results. Businesses need to be able to position themselves on all generic words related to this pandemic. In doing so, they will attract more traffic to their website.
Content
Good web referencing also requires quality content. This criterion is not only about the relevance of articles published on the company's blog. The editor must be subtle in discussing current affairs. In reality, search engines take into account currents for SERP positioning. The virus is the fat cabbage of the news. The company must write articles linking its activities to the ongoing contagion. Many sites have understood the stakes. The majority of web articles now rank on this keyword. According to statistics, there are more than 5000 articles on this subject, since France joined the list of affected countries. The result is unequivocal. Websites that quickly understood this issue have benefited in large part from organic research on this subject. According to seo technicians, Internet users from this traffic usually spend 20 minutes on the sites visited.
The impact of the virus on e-commerce
E-commerce has not remained on the margins of the current pandemic.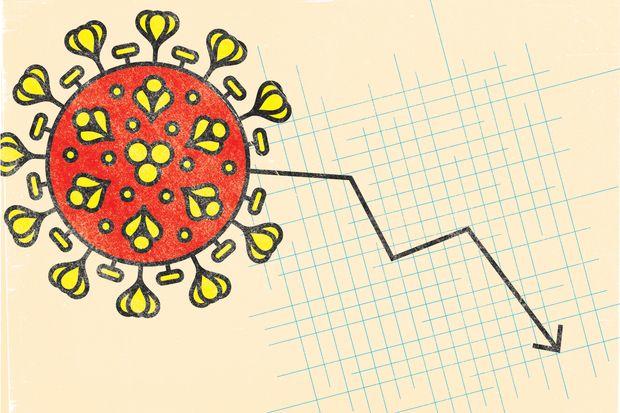 It affects it both positively and negatively. Online stores will benefit for a time from the increase in online shopping. But until when?
Coronavirus: a boon for online sellers
With the spread of this virus, customers are moving away from physical stores. The numerous isolation plans decided by the authorities have reinforced this trend. It is no longer a question of blending in with the masses to make your purchases. Online shops are therefore the last resort to benefit from a service or buy a product. Internet users are multiplying organic searches to find a specialized company. This is the time when ever for virtual shops to do large-scale destocking. But to sell well, they must opt for better visibility in search engines.
What about the seo consultations?
Faced with the enthusiasm of Internet users for online sales, websites must increase their visibility. In this particular context, seo referencing enters another dimension. It will be necessary to find the right strategy to emerge on the SERP. It will no longer be just a matter of making yourself visible. Web referencing must have a real impact on the company's turnover. Digital marketing consultants need to be more perceptive in their management. It should be noted, however, that the number of visitors to the seo consultation is likely to be short- or medium-term. If the health crisis persists, businesses will no longer be able to cope effectively with demand. Those offering manufactured goods will be the most affected. Most of these products are assembled or manufactured in China. Because of this virus, no port wants to receive goods from this country. Online shops will end up having stock problems. What is the point of being first on the SERP and not making the most of this advantage?