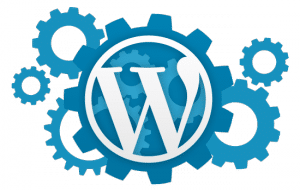 Conception & List your WordPress website
WordPress is web software, particularly & lsquo; Content Management System' or CMS, for creating simple and effective way a website or blog. We can say that WordPress & rsquo; it is as free, that & lsquo; priceless & rsquo;, as it allows small and medium enterprises to find a place, sometimes difficult to obtain, market online, and facilitate its ranking on search engines.
With & rsquo; using different Plugins, or extensions, creating websites or & rsquo; a platform for selling online is easy. Similarly, any form of further development on this basis is made possible, greatly facilitating opportunities in organic SEO. How SEO can help you BlackCat ?
Creation of e-commerce sites
Using professional plugins for e-commerce, tel Woo Commerce, our team & rsquo; experts is able to design a site selling online professional, in a short time. Advantages ?
Your site is already pre-configured and optimized for dominant search engines

You get d & rsquo; an intuitive CMS, without any special knowledge necessary code

Your products are brought online instantly, and controls are credited to your account
SEO WordPress site
Many WordPress users are trying to do SEO for their new platform relying solely on & rsquo; adding & rsquo; extensions for SEO. The problem ?
While some of these extensions are useful to direct the definition of content in & rsquo; internal, and generate a sitemap for Google, no d & rsquo; between it will provide you the opportunity to find your semantic fields, or proceed with the construction of & rsquo; authority, or backlinks. All the real work in & rsquo; internally and & rsquo; therefore remain external to, c & rsquo; here we come :
Integration, Correction and optimization in the code by our experts in SEO WordPress

Deploying your content according to best practices for your CMS

Construction & rsquo; s authority & rsquo; external