Outreach and Netlinking
Link building is one of the crucial criteria in any web referencing strategy. It comes after all the 'internal' or 'on-site' optimizations, intended to promote the accessibility of the crawler, or robot exploration. Building incoming links is used to increase external signals, or 'off-site' and will be decisive in all the results of your SEO campaign.
The starting point of any Link building or netlinking strategy is therefore the consistency between your internal semantic fields and your external semantic fields. This 'vertical' correspondence will remain fundamental to your long-term webmarketing campaign. That is why we remind us of the importance of starting this with an adequate lexical analysis. Indeed, every future effort you will have to make to promote your website's web, will have to be aligned with one of the lexical verticals of your site.
This systematic match ensures integrity in your web-marketing strategy, and will allow you to accumulate several unique benefits:
Enjoy instant referent traffic: our publications, in fact, guarantee visibility among a highly qualified audience for your market. This gives you a direct entry into the information pool of your prospects, or future customers.
Enjoy a natural article, benefiting from a link back to your site, and guaranteeing a transfer of authority: basis of the link building
Build, little by little, your brand echo, or 'branding' in good French.
The quality of the backlinks to be built is therefore fundamental. Several criteria should be kept in mind when you start a link-building campaign to benefit from your site's referencing: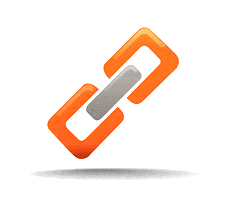 The diversity of links is important: as much as you should have articles pointing to your service page or products, so many other sources should point to those same pages, such as: bookmarks, profiles or contextual comments and qualified, etc.
The quality of the links, which is in itself an open subject for debate. However, we will agree on the CLIC as KPI's main quality links. Indeed, the stronger the backlink (click-through-rate), the more likely it is to transfer authority to your site.
The theme, or the context of these links: because it is obvious that the context induces an increased relevance.
The geographical source or language of the site are sometimes also important criteria
In Montreal, as everywhere, the quality of the backlinks you build must, as close as possible, to the quality of a media publication. At BlackcatSEO, we leverage our expertise in both areas to build exceptional results for all our customers, in all markets!
Try the BlackCatSEO Montreal Reference
We build a site according to your criteria, and benefit from best practices.
We optimize code, performance, and content for the robot and the user.
We emphasize Backlinks has strong authority for organic referencing.
Paid campaigns are optimized on your site to keep traffic from running out.
Increase in the number of links emanating from an increase in skilled traffic and sales.