Pirates of Indexing
At the time , , not only of the internet, , but the popularization of Web marketing techniques, race to results has become a universal priority. Traditional sales channels are getting worried by the arrival of new consumption patterns' for internet users , who flock in large numbers on new services that did not exist a few months ago.
Proportionally to the number of entrepreneurs in search of a bigger piece of the pie, customary practices can become darker methods, with amazing results . . These web specialists know, in their own way, good practices, weaknesses and shortcuts to increase their income.
Who use it ? ?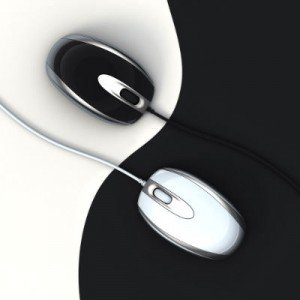 The existe, Historically, there is three colors of hats, defining respectively, different levels of morality in the shares of SEO companies. These hat colors are rooted in old movies Western, where sheriffs wear white hats, versus bandits, where the top is usually black.
The "White hat" SEO – virtuous knight of modern times, building a healthy and natural authority content content designed for the user. Such practices fully comply with Google's quality guidelines.
The "Black hat" SEO – Black Knight of the internet, uses all the dark techniques that the internet offers, , not only create and generate content, but build some authority from shortcuts ,, of "hacks", and other specific manipulation.
The "Grey has" SEO – subtle blend between white hat, disciplined and respectful, and "Black hat", Anyone seeking to follow the guidelines while using other darker techniques ' and less risky to achieve increase its rankings in the search engines.
Black Hat SEO
Experts of this type of SEO come from circles close to the cybercriminals eduction , or cyber-terrorists background , who consciously use their knowledge in order to destroy or , harm, or steal information. Their number is brought to increase in the coming years with the climbing value related to industrial espionage information in a context of economic war. In terms of pure SEO , methods related to the extraction of information collected by crawlers (or search engines robots) are used.
Google Dorking :
Google Dorking is a term that refers to the practice of application of advanced research techniques through search engine parameters. Its purpose is to discover confidential information of companies and individuals who would not normally come out after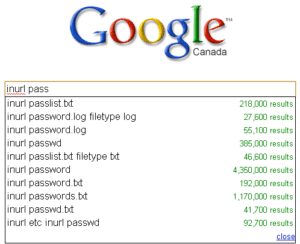 a regular search .
Black Hat can use Google Dorking tactics to reveal information on businesses and individuals. This information can include, for SEO : inbound link lists, Partnerships, all backlinks types,, platforms on which it is possible to comment, etc.….
For hackers, this information can be up to : Names user account passwords , lists and details of customers and partners , sensitive and private records , vulnerabilities for potential cyber attacks and more.
Use of Scripts
Once the information collected, time passes its operation. Which certainly differs for sure, Black Hat SEO other, use softwares, or script, to, not only to launch mass dorks' mass, but also to exploit found results. . Number of softwares exists in order to post on different platforms, articles, blogs, Bookmarks, comments or profiles.
In his instructions, Google warn us about the establishment of "link schemes that can have a negative impact on the site ranking in search results".
Among these "Link schemes", Google is attacking "use of automated programs or services to create inbound links, given the number of tools to generate those valuable backlinks.
There are indeed many tools used by Black Hat SEO to generate automatically, and massively, valuable backlinks as SenukeX, Xrummer, SlickSubmitter, and several other.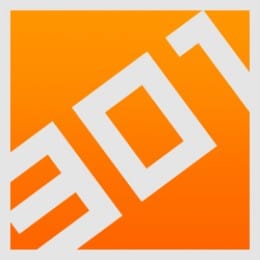 The sneaky redirects
Google report "some redirections are designed to trick the search engines or present different content to users and search engines." Obviously, these redirections are sometimes used to manipulate rankings, , which is strictly forbidden by google.
Cloaking
Cloaking" purpose is to present actual visitors a different content for the search engines.
This concealment technique has long been a google penalty for those who use it. Example officially condemned for cloaking : text or kewywords are displayed on the page , and Code, only if the user-agent that query the page is a bot...., and not to a user.
Negative SEO
You can imagine : if it is possible to mount a site in the results of search engines, it is possible to lower it,. The negative SEO assumes the application of penalties. Dupplicating , for instance , an existing site, has the potential effect of the decline of the original article in search results. Dan Petrovic managed, taking up the code of a page linked to Rand Fishkin, to exceed the original page on the following keyword : " Rand Fishkin". Not too bad... ! !
Similarly, it is possible to submit a site to multiple links or poor quality backlinks, or irrelevant anchors . The effect will be an automatic or manual penalty from Google.