Blackcat SEO companies as reference in the ultra-competitive market of & rsquo; automotive. Because it n & rsquo; there are not many markets as exciting as the & rsquo; automotive, we have refined our techniques for applying them are big companies in the Quebec market, so that & rsquo; has smaller SMEs or SMSs, selling various accessories, rims or tires.
Not to mention the many related subjects l & rsquo; automotive, search volumes are stable and strong over time, with a conversion rate of the most interesting !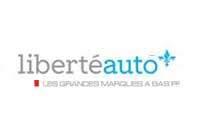 Markets :
Automobiles, : All Makes and Models
All these markets are very competitive
The demand is substantially higher for accessories
Work completed :
HTML5 CSS3 website redesign , responsive
Revision of & rsquo; experience & rsquo; purchase
External SEO Campaign
Optimizations UX
Performance Optimizations
Geolocation of SITEA
Backlinks
Publications choice !
Rankings :

Traffic :
A notable gain was observed on & rsquo; all optimized sites :
Test the BlackCatSEO SEO Montreal
We are building a site based on your criteria, and benefiting from best practices.
We optimize the code, performance, and content for both the robot and user .
We emphasize strong authority Backlinks for SEO results.
Paid campaigns are optimized on your site to not lose any traffic.
Increased number of links équivant to increased qualified traffic and sales.