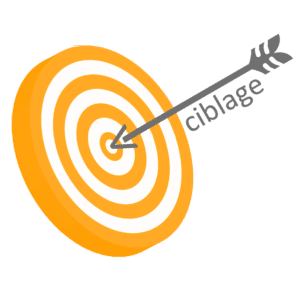 If the stellar system is organized around the sun, SEO is organized around content. The ancient techniques of manipulation rankings were penalized gradually through the Panda series & Penguin, and it is now impossible to obtain results without relevant content, well-organized, and well-defined. All these three factors ensures maximum conversion traffic into leads or customers
Relevance : is the knowledge and expertise of your market, your customers and their needs. We learn to translate your market in terms of individual needs web : Text, Case Analysis, market research, 'white report' ou vidéos : answer your content, first, questions that arise when your visitors come to your site.
The organization : the notion of hierarchy is particularly important when it comes to organizing content. For example, a site for car sales rank as 'vehicles', car brand Honda. It is essential to induce sense to a human or a robot. Logical hierarchy of your content is reviewed and revised as needed - taking care of your transfer traffic from the old structure, to the new, in seamlessly.
Definition : How do we define a text 1000 words, in 140 print ? The question arises when it comes to tell the crawler summary of the text in question. In order to increase the signal coherence, we rework your meta datas in a syntax that distinguishes each page from each other depending on your existing content. Thus, you balance the standardization of syntaxes with content accuracy and cleanliness of your code.
Our priority is always to provide you with the best content definition, for your market and services & Products, on the most efficient possible basis - in order to promote healthy (social, press, blogs, etc.).
Search keywords
Each business is unique, Each different market. Accurate knowledge of keywords for prospects to find you, without confusion, Eastern crucial.
We work with a list of keywords based high CTR ('click-through-rate), that will define the next internal strategies & external content, including :
Internal content
Blogs externes
Articles
Anchor links
Metadata
Locating a maximum of relevant keywords defines the scope of marketing and SEO for your business.
We also use semantic investigation programs to complete the search keywords, based on your competition.