On-site SEO
You already have a strong and present brand, a great activity on your social platforms, or partnerships already offering you a high visibility on the internet? Your priority may not be the amount of traffic that reaches your site, but rather the conversion of that traffic. Several internal elements can therefore be optimized, in order to guide the interpretation of the content during crawls, and avoid the widespread penalization of PANDA filters.
Performance Crucially, the time it takes for your site's information to reach visitors, regardless of country and browser, should be kept to a minimum. A good organization of style sheets and scripts, for example, allows for optimal parallelization of downloads. The technical changes made are measured through a 'performance score' assigned by Google, allowing to compare the effects of the changes undertaken.
The accessibility of the crawler : a real road map to be sent to the robots that will explore your site, the robot.txt files and the Sitemap file are of major importance in directing visitors optimally to the most important pages, assigning them priority. A well-worked Sitemap, and submitted in your 'webmaster accounts' usually achieves an indexation rate above 85. An optimal robot.txt does not let any crawl error pass, confirming the technically soundness of your site, in the eyes of search engines.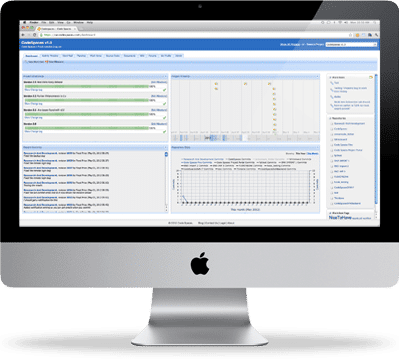 The definition of content : framing the content of the site, a true 'solid core' of your website, text, videos, files or technical documentation must be clearly defined in terms of hierarchy (sub-domains, folders, groups, categories, etc.) and META data. Hierarchies are based on the logical meaning of the purchasing process for your market. The funnel used must be optimized from the result of the search engines, up to the sale. The choice of keywords, sometimes too numerous to define a page in precision, is systematically based on keyword searches. In addition, we check search volumes for each of these keywords, on your country and region, for the most recent period. These lexical and volume studies define each page of your site in the best way possible to capture relevant clicks
Content production: In addition to defining your content, content production has a real impact on the search engines you get and the user experience. From choosing keywords through research volume studies and your industry to optimizing your content writing to integrating titles, links and META data, we write each of your pages with a clear and defined strategy. We know how important regular and quality content is for your website to perform on search engines. But above all, the content is not only for search engines, it must also be adapted to your users. That's why it's designed in your lexical field and popularized for your readers. Content optimized for search engines and written to please Internet users ensures its success!
If your content already exists, we're able to optimize it by making effective and judicious improvements to increase your search engine results. The more consistent and quality content you add to your website, the more likely you are to have more meaningful results.
How to improve the internal referencing of its website?
BlackcatSEO offers various services depending on your goal, and the current state of your site. The art of referencing today affecting all aspects of the site, we can support:
Correcting your code: Code errors affect the speed of loading your website. By correcting your code, you improve the performance of your site.
The definition of your content: Some rules imposed by Google in relation to the content of your website and its prioritization are to be taken into account to enhance your internal referencing.
Site geo-location: It is important to keep your company and your site well geolocation for optimal results.
Producing your content: Content has an impact on your users and search engines. With optimized content on specific keywords, you improve your positions on search engines.
Performance optimization: The speed and performance of your website are essential criteria for good internal referencing.
The Web-Marketing Strategy: Internal REFERencing is a long-term work that requires a relevant web-marketing strategy with concrete and effective actions.
How do we help?
Knowledge of development 'good practices' is insufficient to build a strong SEO strategy. We work closely with your developers to deliver the best optimizations in a minimum of time. No dev? No problem – a specialist on our team will do this work for you. Contact us!
Try the BlackCatSEO Montreal Reference
We build a site according to your criteria, and benefit from best practices.
We optimize code, performance, and content for the robot and the user.
We emphasize Backlinks has strong authority for organic referencing.
Paid campaigns are optimized on your site to keep traffic from running out.
Increase in the number of links emanating from an increase in skilled traffic and sales.