As marketers fill their budgets with more money to invest in content marketing this year, one strategy that is often overlooked is content promotion.
According to a survey conducted by the Content Marketing Institute, 55 of B2B's marketers didn't even know what a successful content marketing campaign looked like!
Content without promotion is similar to creating links without links or creating a call-to-call destination page. That's why promotion should take on so much importance with creation.
Let's look at seven proven content promotion strategies that will drive traffic to your content and website.
1. Paid Social Promotion
Paid social promotion can be one of the most specific strategies available to market your content to people who are interested in your content and who are most likely to be interested in it.
For example, using Facebook's Audience Insights, companies can segment audience lists based on certain limitations, such as demographics, psychography and intent. This allows marketers to create more online audience segments with their brand and specific content topics on their website. Paid social promotion has several advantages:
Increase website traffic with relevant visitors.
Generate more conversions by marketing to people with a strong buying intention.
Familiarize users with your brand.
Even advertising content on native or displayed ads can help increase brand recall for customers who visit your website in future searches. Only now will they think of your brand as a bit of authority, because they already know your brand.
Paying to promote your content on advertising channels is a good way to reduce noise and competition.
Paid promotion is also a great strategy to target users who have interacted with your website or blog over the past month. Remarketing not only increases your chances of recovering a missed conversion, but it also helps to encourage brand loyalty by providing useful content based on their past consumption.
Before embarking on a paid promotion strategy, it is essential to define your goals. These may include increasing readership for your content or generating more conversions on your website. With this in mind, you can quantify the impact of these strategies and evaluate their success.
2. Targeted sharing
Facebook is no longer the marketing business to consumer (B2C) giant it once was; after its last update of the algorithm, it limited the organic reach of commercial messages on the platform.
One way to reach more people on social media platforms like Facebook and Instagram is targeted sharing.
Targeted sharing is essentially about marking someone in a message in the hope that they will share your content with their audience. Here are some ways to do this:
Link to the people in the excerpt who would be interested in your article.
Link to the sources in the article directly in the excerpt.
Directly engage industry peers with a question or debate point in the excerpt to organize a conversation on a topic.
Twitter's advanced search tool lets you find people in your niche who are close to you geographically, using certain hashtags and more:
Instagram recently introduced a hashtag "follow" that allows users to view the content of their News Feed using a given hashtag. This has opened up a new platform for companies to reach more customers on Instagram who are already interested in your industry.
3. Use videos on social media
Another proven method of reducing noise on social media channels is to include videos in your content.
The statistics on video marketing are really staggering:
Google says that half of Internet users "search for a video related to a product or service before going to a store."
Views on sponsored videos on Facebook have?? increased by 258 between June 2016 and June 2017.
In my experience, including a video on a landing page can significantly increase your conversion rate. In my opinion, the demand for video content on social media far exceeds the demand for written content.
Video can also be more appealing than written content. A composed or viral video is the definition of a gift that continues to give.
Of course, there is always a caveat. Hosting a long and informative video about your content can discourage clicks on your landing page, especially if it is used to promote written content. I suggest posting a catchvideo, an eye-catching image, or a GIF (Graphics Interchange Format) in your content to encourage users to navigate to the landing page.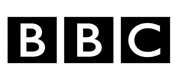 4. Influence Marketing
I believe that influence marketing is one of the most underutilized tools in our industry.
Influence marketing is powerful in theory. Not only will influential shares expose your content to a new audience, they also lend credibility to that audience.
According to a MuseFind study, 92 people trust influencers more than ads or celebrities.
There are many ways to approach this strategy: You can contact influencers directly in your area to share your content or engage in a promotional partnership.
Consider using tools such as Followerwonk and Intellifluence to find active influencers in your industry.
You can also mention an influencer in your content or a link to them in a social media snippet to get their attention. This increases the likelihood that they will share your content to promote their own brand. In turn, this increases the amount of actions and opportunities for links to your content.
5. Content syndication
Content syndication is not new to search engine optimization (SEO), but it is not often the subject of many content marketing strategies. Content syndication is a great strategy to instantly increase the reach of your audience with little effort.
Do your research before identifying a site for syndication. Learn about their analysis to see what their visitor traffic looks like and monitor keywords to identify topics for discussion.
If you decide to syndicate content on sites such as LinkedIn, Medium or community forums, it's best to be picky. Just share your best content.
If you participate in a content community, be aware that half of your responsibility is also to share other people's content in order to remain an active member. This will help you build relationships in your industry for potential opportunities and connections.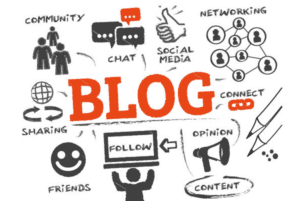 6. Build a link
Link building remains one of Google's three most important ranking factors for determining organic rank. It's a good idea to increase the reach and visibility of your content by improving its organic backlink signals.
It is important to remember that strengthening links must be strategic when promoting a specific web page. I wouldn't put much effort into creating links to a current blog post, evergreen content or web pages that perform a valuable function in funneling information and selling your website.
Here are some basic strategies for creating links to promote content to a wider audience:
Guest post on authoritative posts with a contextual link to your content.
Engage in building broken links by using manual awareness to deliver more value to existing content.
Leaders in the e-mail industry have thought of an element of your content that would be valuable for their future research.
Ironically, the best link-building strategy is to create high-quality content that people connect to on their own. Of course, this requires a promotion for people to find this content in the first place, but I hope you'll have some ideas from this post to help you.
7. Personalized marketing by email
Email marketing is a great way to market products to customers already interested in your brand. Email marketing has the advantage of increasing customer loyalty while offering actions and links directly to your content.
Not everyone on your email marketing list jump at the opportunity to read your next blog post. Here are some basic strategies to increase email engagement:
Design an e-newsletter to promote recent posts on your blog or present your most viral content for the month.
Segment subscriber lists based on how they interact with your site.
Personalize emails to include the recipient's name, as well as relevant information related to their engagement on your site.
Include interactive content, such as a GIF or a fun video, to bring out emails and warm up subscribers to future emails.
Conduct split tests on titles and messages and measure their impact.