SEO Health, Beauty, Massage & PSN – SEO Case
Many customers in the field of Health, Beauty, Massage, Natural Health Products, pharmacies, Health and shops, have used our expertise to gain notoriety, traffic, perception or image. We conducted a series of studies on health sites, beauty, or relating to natural health products to d & rsquo; optimize the conversion per click, and CTR ((click-through-rate)).
| | |
| --- | --- |
| Massage Saint-SauveurNatural Health Products | BeautypauseMagnetic Massage Therapy |
Market :
Stable during the year, depending on the products offered – competitive
Volume data relate to the main keywords of our clients
Very competitive keywords in the market for PSN – boulder – Article wellness

Work completed :
Complete creation of optimized sites and responsive
Adding extended menus (collapsable), Internal mesh
Adding pages deep for the long tail
External SEO Campaign
Optimizations UX
Performance Optimizations
Geolocation Site
Rankings :
First place five months after work on 'repair apple Montreal' #google.ca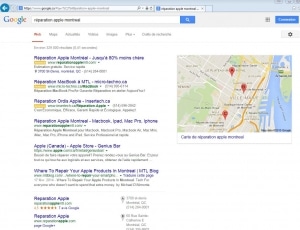 Front page 6 months after the works for "GPS Montreal" and all other targeted keywords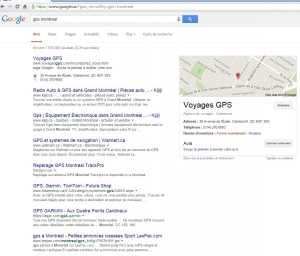 Traffic :
Since the early work 2014, date we have started work on the site and off-Site, a change in the amount of traffic s & rsquo; was felt, upon arrival the front page of important keywords and high conversion.

blackcatseo
2019-08-01T15:49:06+00:00
Project Description Web Design Design Creation and Integration [...]
Test the BlackCatSEO SEO Montreal
We are building a site based on your criteria, and benefiting from best practices.
We optimize the code, performance, and content for both the robot and user .
We emphasize strong authority Backlinks for SEO results.
Paid campaigns are optimized on your site to not lose any traffic.
Increased number of links équivant to increased qualified traffic and sales.