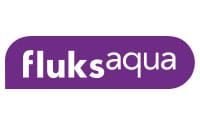 Exchange forum Fluksaqua
FluksAqua is the first platform of ' online world designed by and for water and sanitation operators. This forum aims to transform the management of drinking water and sanitation services, through online sharing between professionals, with the idea to provide better water service to all.
The content produced by the contributors to the forum and those from the public information on the comparator are free and accessible to all. They always will be.
Applications developed by FluksAqua are accessible via a paid subscription, which is the company's revenue stream. Thousands of subscribers are already taking advantage of these applications to achieve economies, implementing regulatory requirements and to ensure better performance of their infrastructure.
blackcatseo
2019-08-01T15:49:06+00:00
Project Description Web Design Design Creation and Integration [...]