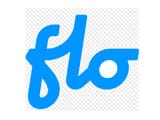 Refills Electric Flo
The FLO network is a leader in integrated services allowing drivers to recharge their electric vehicle (EVs) wherever they are - at home, at work or on the road.
The drivers of EVs and those wishing to provide charging services know that with FLO, they can count on the most reliable network in the country.
FLO's mission is to facilitate the adoption of electric driving by ensuring that the needs of drivers of EVs and charging service providers are met.
Behind an ambitious commitment, There are some people. People who have taken the noble goal of encouraging mass adoption of EVs. at FLO, we believe that to make this dream a reality, it must first offer drivers a simple EV charging experience, efficient and exceptional, anywhere, any time.
In terms of charging, we are alone in the lead ... but the road would be much more pleasant in your company. Ensemble, leading the way towards the future of the automobile : simple future, reliable power.
blackcatseo
2019-08-01T15:49:06+00:00
Project Description Web Design Design Creation and Integration [...]