SEO Health, Beauty, Massage & PSN – SEO Case
Many customers in the field of Health, Beauty, Massage, Natural Health Products, pharmacies, Health and shops, have used our expertise to gain notoriety, traffic, ou perception d'image. We conducted a series of studies on health sites, beauty, or relating to natural health products to d & rsquo; optimize the conversion per click, and CTR ((click-through-rate)).
Market :
Stable during the & rsquo; year, depending on the products offered – competitive
Volume data relate to the main keywords of our clients
Very competitive keywords in the market for PSN – boulder – Article wellness

Work completed :
Complete creation of optimized sites and responsive
Adding extended menus (collapsable), Internal mesh
Adding pages deep for the long tail
External SEO Campaign
Optimizations UX
Performance Optimizations
Geolocation Site
Rankings :
First position five months after work on & lsquo; repair apple Montreal' #google.ca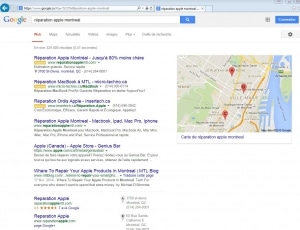 Front page 6 months after the works for "GPS Montreal" and & rsquo; all other targeted keywords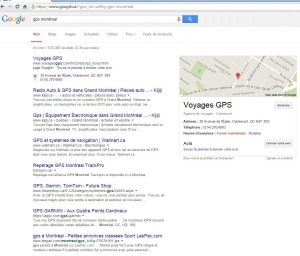 Traffic :
Since the early work 2014, date we have started work on the site and off-Site, a change in the amount of traffic s & rsquo; was felt, in & rsquo; finish the first page of important keywords and high conversion.