SEO Stores, Shops and businesses in Montreal – SEO Case
If you have a business in Montreal, who storefront, and want to attract more visitors, you need to have a strong presence on Google. BlackCat SEO offers a privileged position on search engines and local web. You will be present on the cards offered by google, with a signal convergence , and fans, to your business, shop or store.
Market :
Competitive and cyclical during the & rsquo; year, depending on the products offered.
Volume data relate to the main keywords of our clients
Very competitive keywords

Work completed :
Adding extended menus (collapsable)
Adding pages deep for the long tail
External SEO Campaign
Optimizations UX
Performance Optimizations
Geolocation Site
Rankings :
First position five months after work on & lsquo; repair apple Montreal' #google.ca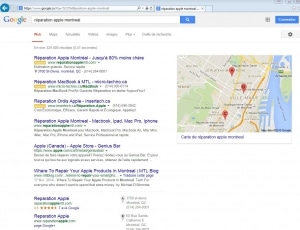 Front page 6 months after the works for "GPS Montreal" and & rsquo; all other targeted keywords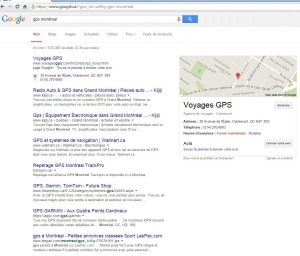 Traffic :
Since the early work 2014, date we have started work on the site and off-Site, a change in the amount of traffic s & rsquo; was felt, in & rsquo; finish the first page of important keywords and high conversion.